Make your favourites last a lifetime ♥
Vintage & circularity
At Mikuta, we care about creating long-lasting essentials that will never go out of style. We want you to be able to keep your favorite pieces in the best shape possible. We give you all our secrets to get there!
SOFT COTTON

Soft, comfortable, and insulating, cotton is a must-have material at Mikuta. Its ease of care will allow you to wear your favorite pieces daily. Nevertheless, you must know how to take care of it! Machine washing is possible at 30 degrees.

Our ♥ tips: Always select natural drying to tumble drying when washing your cotton.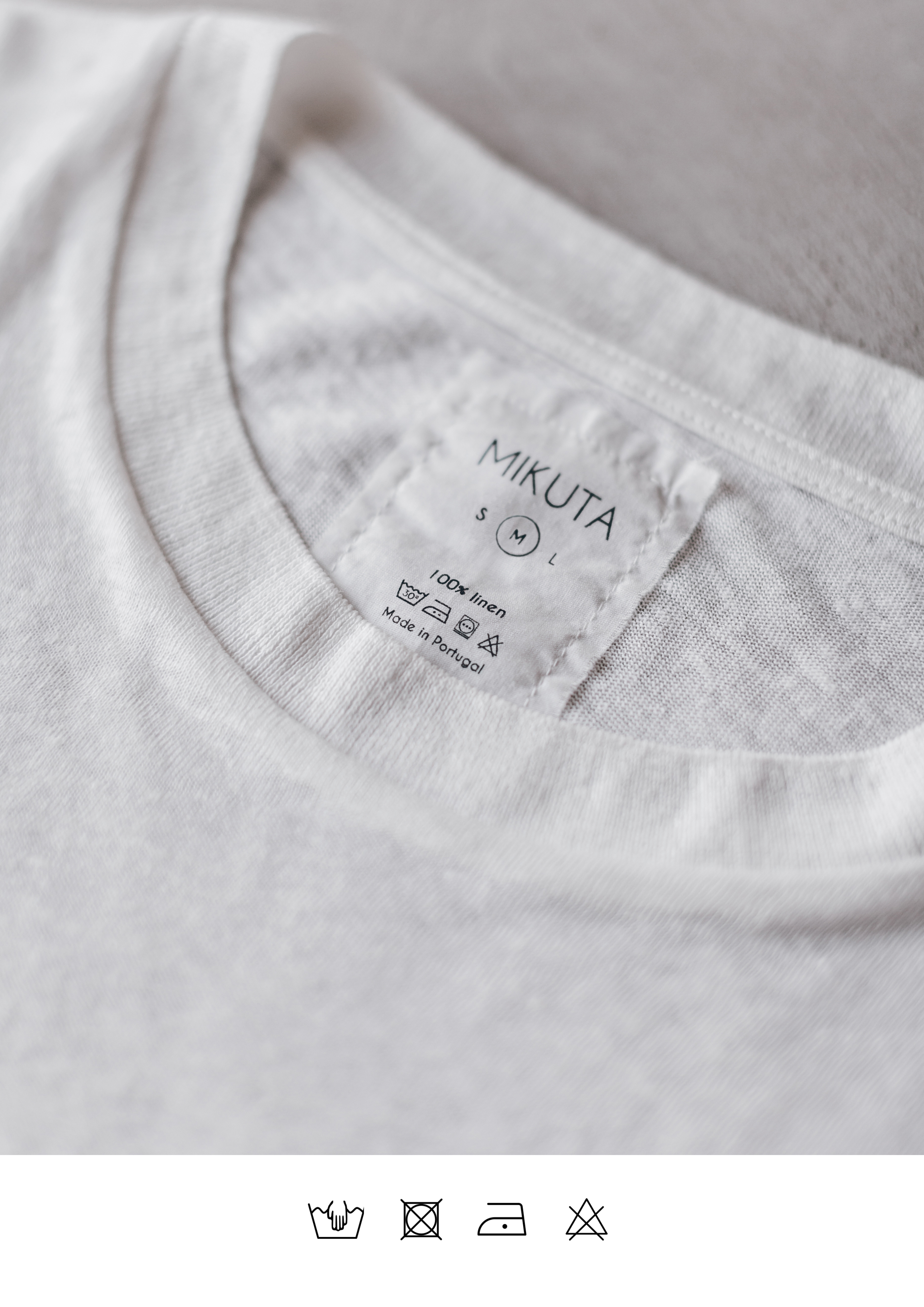 BREATHY LINEN
Ah, linen! It's a must-have for summer. This natural fiber material requires special care. We recommend hand washing or machine washing at a maximum of 30 degrees to keep your pieces in good health and avoid ironing linen.
Our ♥ tips: Dry your pieces on a hanger to get a natural quick wrinkled look.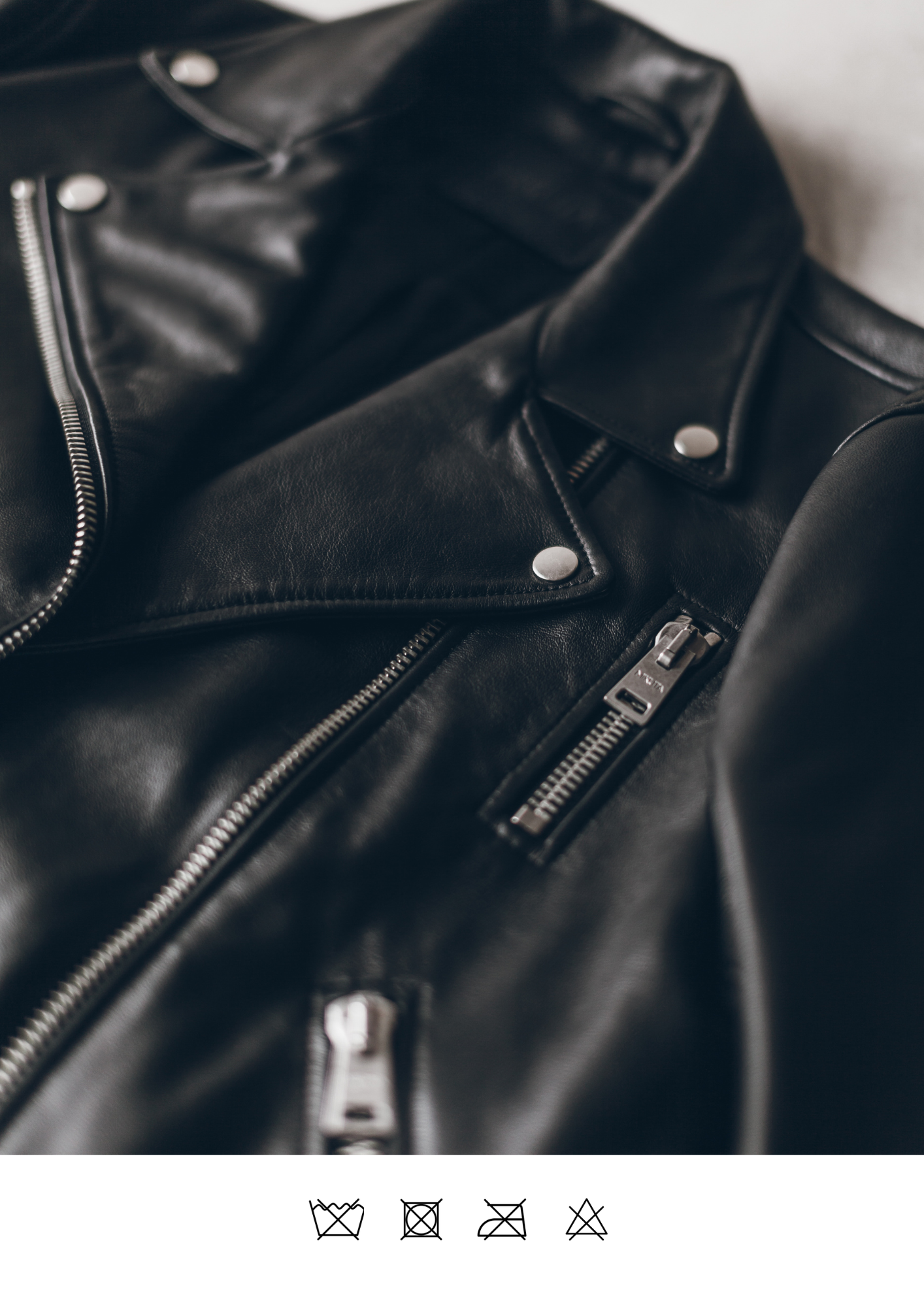 HEALTHY LEATHER
Leather requires special care. Well maintained, our leather jacket is a piece that can follow you for life and go through all your adventures. We advise you to pay attention to its aging. Leather will age by loosening up for years.

Our ♥ tips: For any unusual stains, do not hesitate to contact a leather specialist.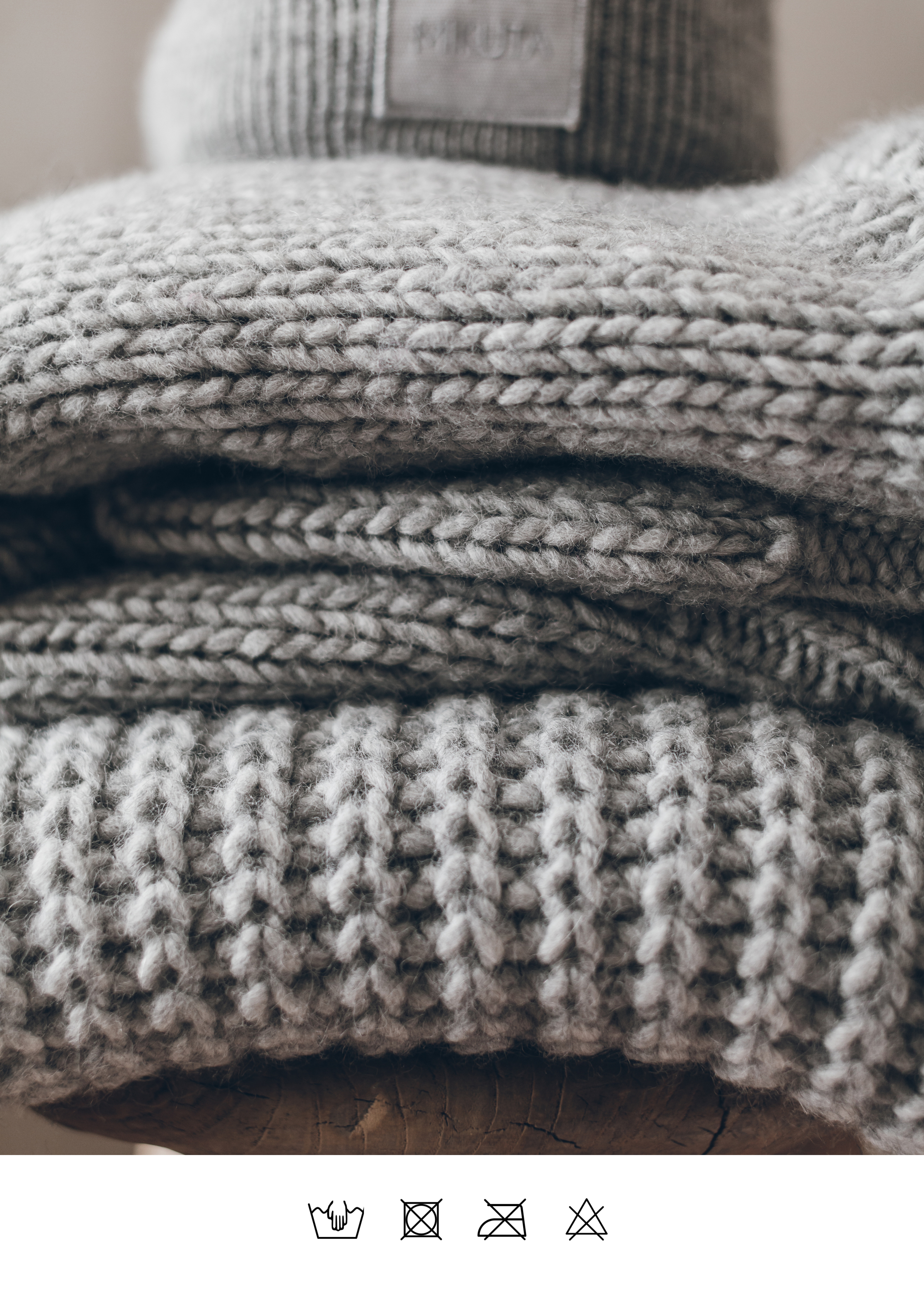 COZY KNITWEAR

You probably already ruined knitwear, and we know how frustrating it feels. Wash wool as little as possible and rest wool garments in between wears. While not wearing them, please store them properly. Wash your knitwear by hand in cold water with care.

Our ♥ tips: After washing, dry your knitwear flat, better on a towel to keep its natural shape.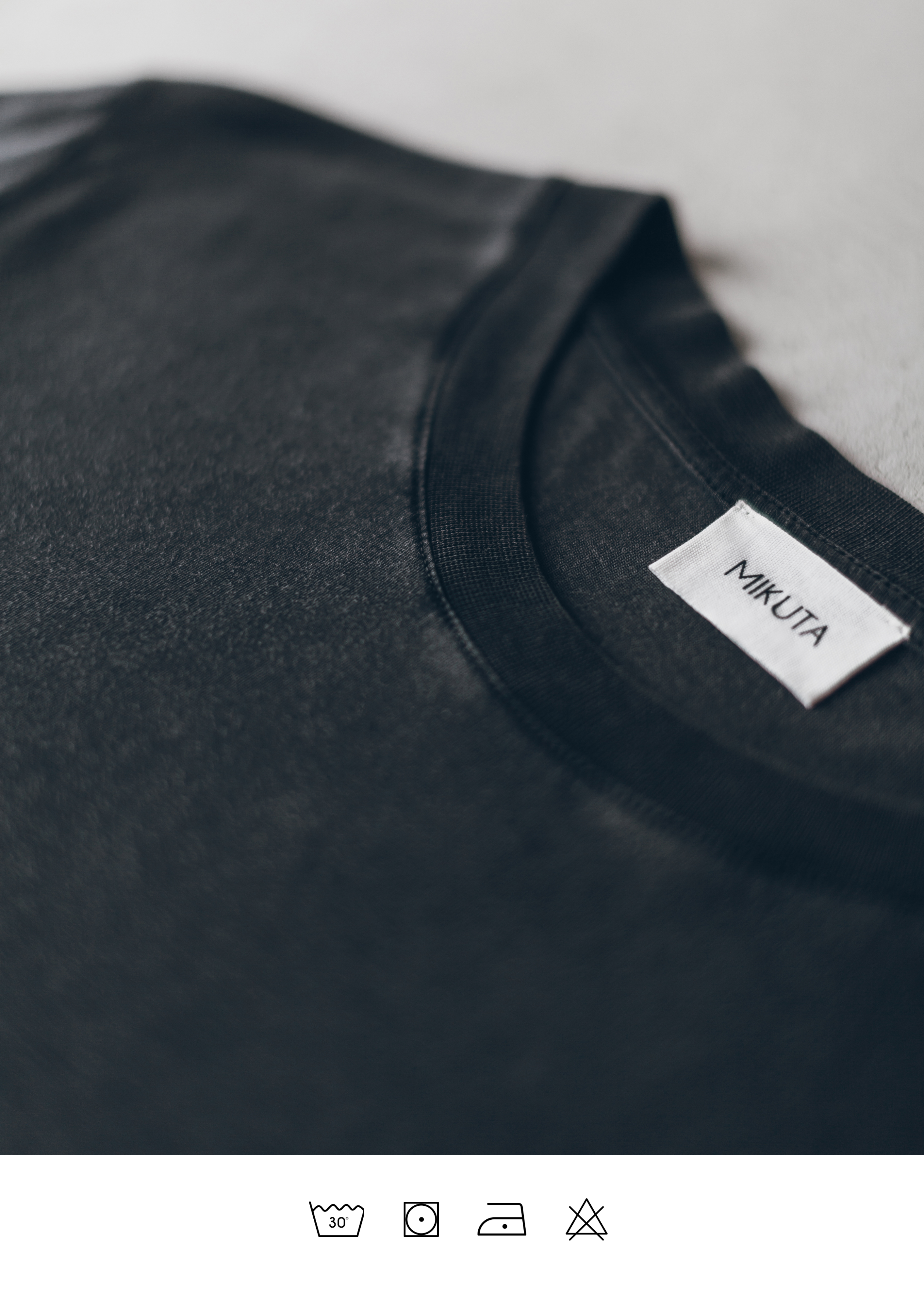 GENTLE LYOCELL

If you never heard about Lyocell, we are here to explain! It is a 100% biodegradable cellulosic fiber crafted from wood pulp and manufactured in Austria. This fabric is well-known for its antimicrobial and hypoallergenic properties. They can then stay clean longer and do not require frequent washes.
Our ♥ tips: Be gentle while washing it, dry your pieces naturally, and always store them properly between wears.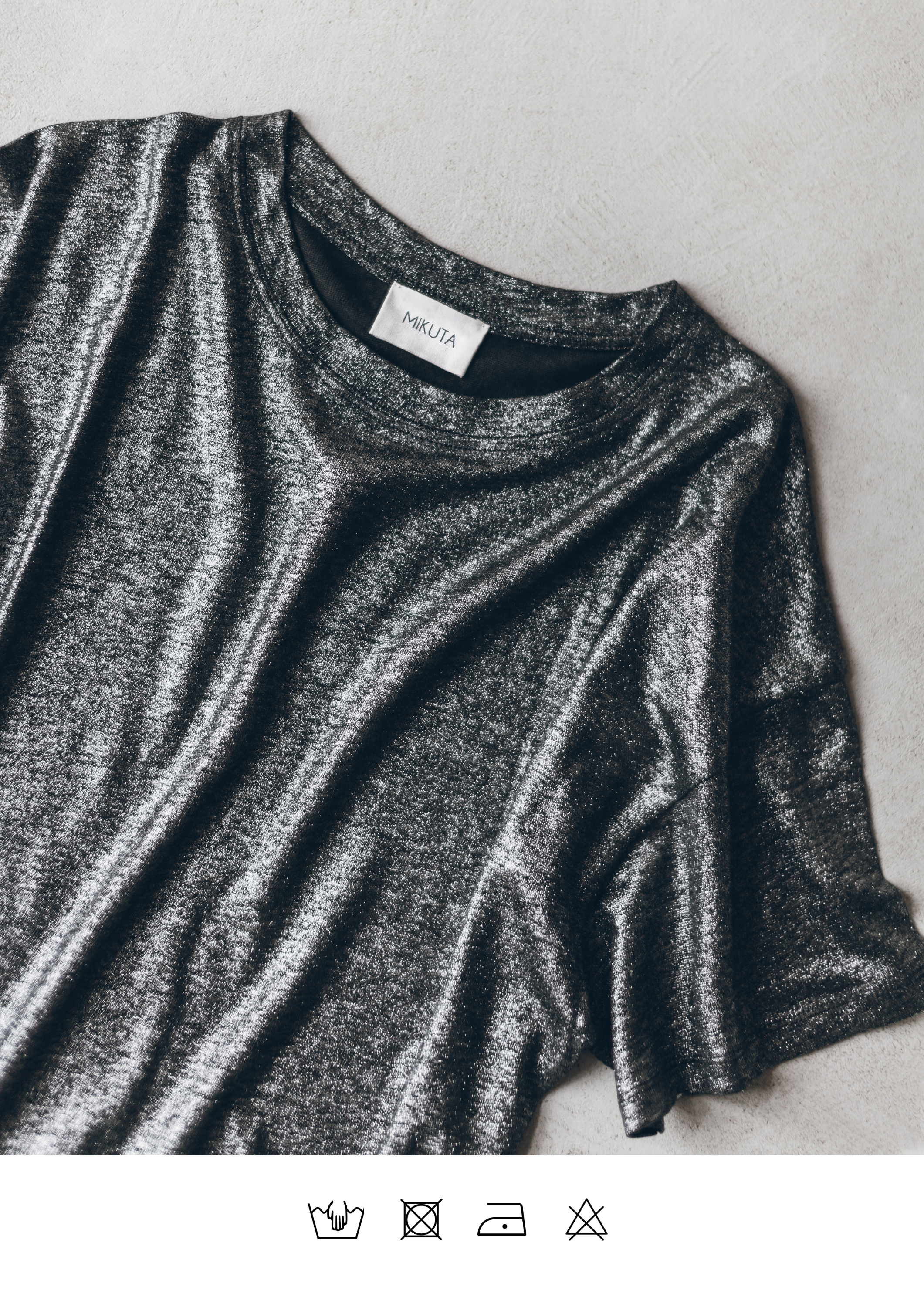 SPARKLY & SPECIAL

Learn how to keep the sparkles shining in your favorite clothes. Our special products require special care. Our Linen pieces with glitters require a hand wash always and inside-out. Space the washing in between wears. Dry the glitter pieces naturally to keep the natural shape of the linen. Keep shining!
Our ♥ tips: Be gentle while washing it, and always wash them inside-out to keep the glitters in place.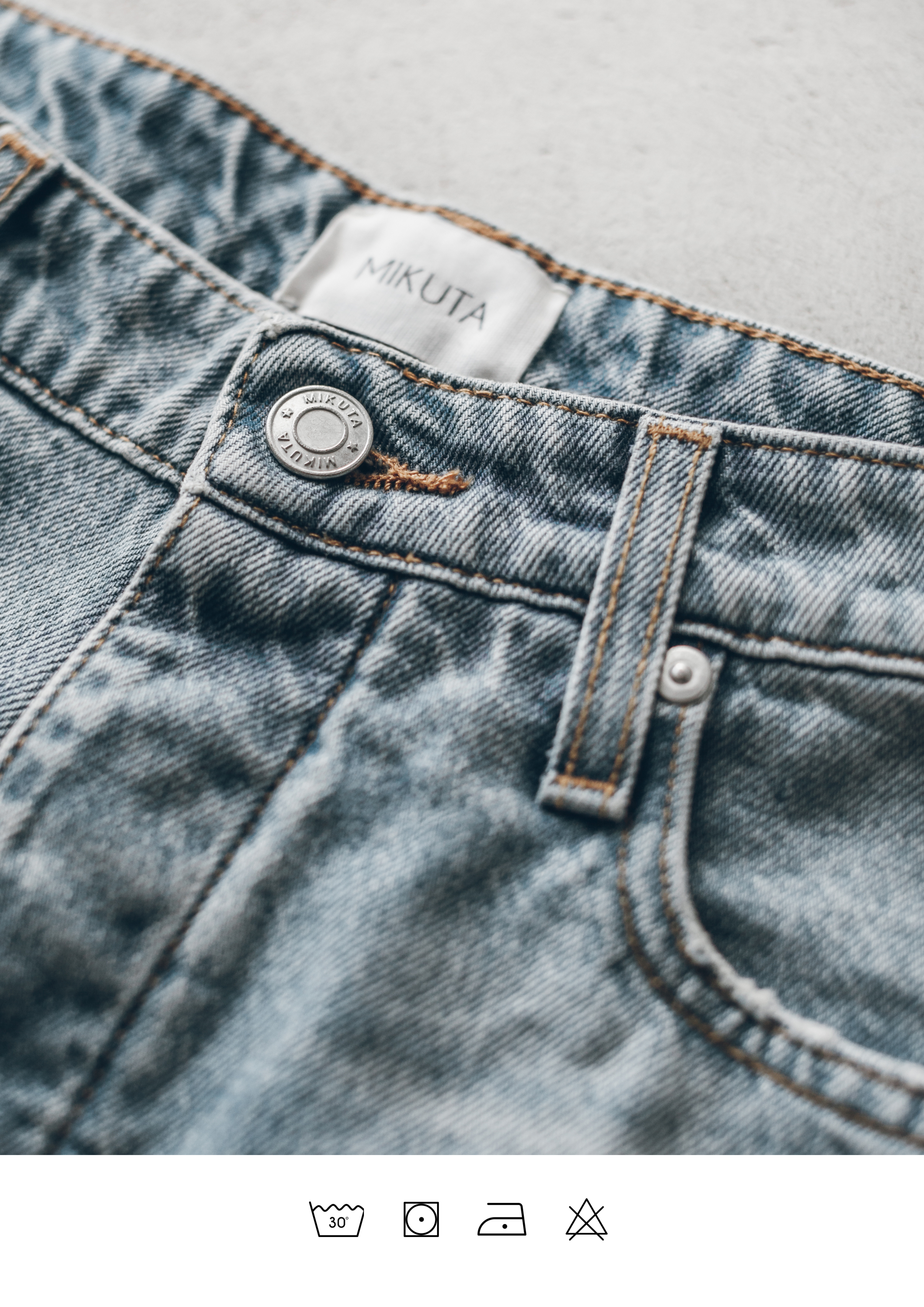 ICONIC DENIM

We love Denim pieces! These are essential pieces in a wardrobe, and a long-term commitment. We recommend spacing out the washings as long as possible to ensure the quality of your favorite jeans pieces. With time, our denim will fit the body shape, getting softer and more comfortable.

Our ♥ tips: Wash your jeans inside out and use a delicate program to avoid fading.
SHINNY SILVER

Our jewelry is our pride and joy! Our unique designs are timeless. To preserve silver, we advise you to avoid wearing them when showering, washing hands, or exercising. Avoid storing jewelry in an environment that is too humid, and keep it in an air-tight bag when not in use.

Our ♥ tips: Keep your silver jewelry store in a closed bag when not wearing it.
STAINLESS STEEL

Stainless steel could last decades in good condition with great care! This material is at the same time strong and resistant to oxidation. If your jewelry does get dirty, no worry, you can simply clean it with water, a bit of soap or washing-up liquid, a soft toothbrush, and a soft towel!

Our ♥ tips: As always, be gentle in cleaning your jewels, and store them with care.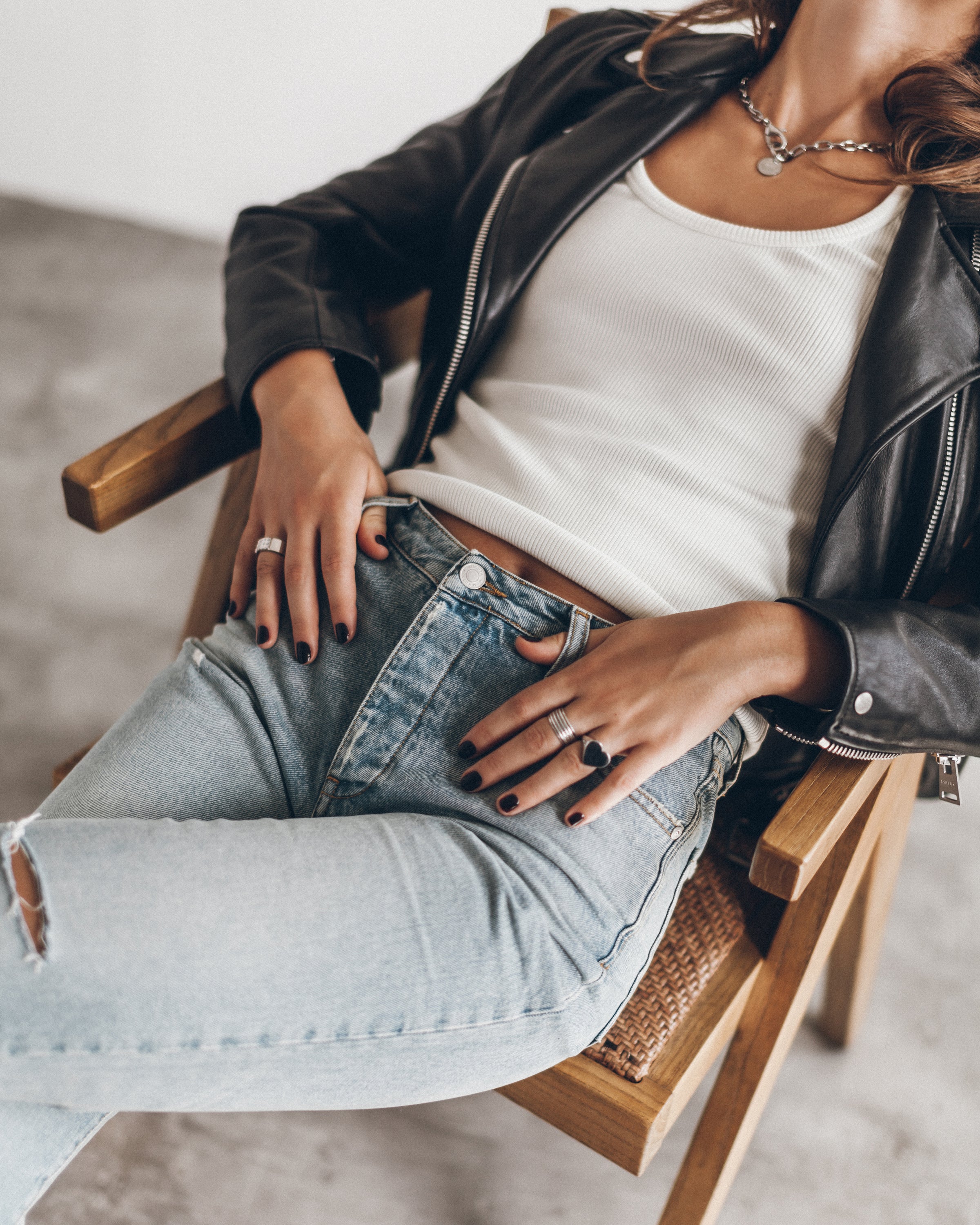 more information
Find more information about your favorite pieces directly in the product description.
all products